Home >
 Care >
 COVID-19 Consultation (Adults)
COVID-19 Consultation (Adults)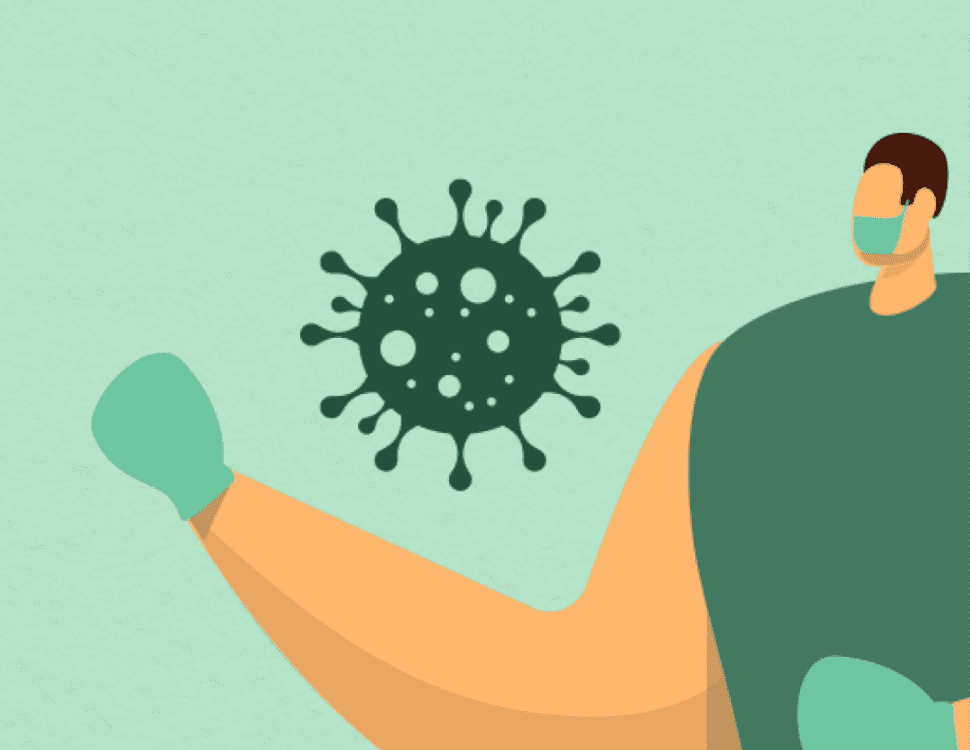 About
In case of any Covid-19 symptoms, consult a doctor over a video/audio call. This consultation is for 18+ users
Mohit Bansal
8 years exp | MBBS, Post Graduation Fellowship in Family Medicine, Diploma In Diabetes Management, Fellowship In Clinical Cardiology
Dr Mohit Bansal's Clinic
Next available at 01:45 PM
Ashok V B
30 years exp | MBBS, MD (Internal Medicine)
Dr Ashok's Clinic
Next available at 01:45 PM
Dr Sandeep S
11 years exp | MBBS , MD Internal Medicine
Dr Sandeep S Clinic
Next available at 01:45 PM
Mandvi Singh
12 years exp | MBBS, MD (Physician)
Dr. Mandvi Singh's Clinic
Next available at 02:30 PM
Waseem Ahmed N
8 years exp | MBBS, DNB (Family Medicine)
Dr. Waseem Ahmed N's Clinic
Next available at 02:00 PM
Malathi Ramesh
28 years exp | MBBS, Post Graduate Diploma in Family Medicine
Dr. Mercy's Clinic
Next available at 04:00 PM
Usha Hullahalli Vasudeva Rao
19 years exp | MBBS, DNB (Family Medicine)
Dr. Usha Hullahalli Vasudeva Rao's Clinic
Next available at 03:30 PM
M S Harish
11 years exp | MBBS, MD (General Medicine)
Dr M S Harish's Clinic
Next available at 03:45 PM
Ishan Capoor
7 years exp | MBBS, MD (Respiratory Medicine)
Dr Ishan Capoor's Clinic
Next available at 05:15 PM
Sophia Arshi
9 years exp | MBBS , DNB Family Medicine ,DFM (UK), DMCH, (MRCGP-Int)
Dr. Sophia Arshi's Clinic
Next available at 05:15 PM
Dr Chhavi Goyal Mehra
25 years exp | MBBS, MD (Internal Medicine)
Dr Chhavi Goyal Mehra's Clinic
Next available at 02:30 PM
G Shankar
38 years exp | MBBS (1976 batch BHU), MD (BHU), PGT (Cardiology Dept BHU), Dip Cardiology (PGDCC, Escort Heart Institute New delhi), Dip Echocardiography (Medical University of Viena, Austria), Fellowship Echocardiography (Indian Academy of Echocardiography, New Delhi), Dip Strain Imaging Echocardiography (Medical University of Viena, Austria)
Dr G Shankar's Clinic
Next available at 01:45 PM
Rahul Kackar
11 years exp | MBBS, MD (USAIM), Postgraduate Program in Rheumatology, Endocrinology Certification , IV Therapy from American Academy of Anti Aging Medicine
Dr. Rahul Kackar's Clinic
Next available at 01:45 PM
Nikhil Purushottam Darak
5 years exp | MBBS, MD (General Medicine), CCID (infectious diseases)
Dr Nikhil Purushottam Darak's Clinic
Next available at 01:45 PM
Apoorv Tiwari
8 years exp | MBBS, MD (Internal Medicine), ACLS, BLS, MRCP
Dr Apoorv Tiwari's Clinic
Next available at 01:45 PM
M D Majeed
9 years exp | MBBS, MD Respiratory Medicine
Fortis Hospital Nagarbhavi
Next available at 01:45 PM
Sidhant Bhargawa
8 years exp | MBBS , MD Internal Medicine
Dr. Sidhant Bhargawa's Clinic
Next available at 01:45 PM
Veerapalli Vinod Babu
14 years exp | MBBS, DNB (Family Medicine), DFID (CMC)
Dr. Veerapalli Vinod Babu's Clinic
Next available at 08:30 PM
Mayuri Dutta
15 years exp | MBBS, DNB (Family Medicine)
Dr. Mayuri Dutta's Clinic
Next available at 06:15 PM
Vivek G
6 years exp | MBBS , MD, FIP (Italy)
Dr Vivek G's Clinic
Next available at 05:30 PM
Justy Antony
16 years exp | MBBS , MD General Medicine
Dr. Justy Antony's Clinic
Next available at 05:30 PM
Impana G N
10 years exp | MBBS, DNB (Family Medicine), CCEBDM
Dr. Impana G N's Clinic
Next available at 06:00 PM
Kapil Sharma
18 years exp | MBBS, MD (Internal Medicine), MRCP (London, UK), Certificate Course in ECHO (Cardiology)
Dr Kapil Sharma's Clinic
Next available at 03:00 PM
Fathima Zehra Razvin H
13 years exp | MBBS, DTCD, DNB (Respiratory Medicine), Certificate course in Diabetes
Dr Fathima Zehra Razvin H's Clinic
Next available at 06:15 PM
Vaishali K Digrajkar
12 years exp | MBBS, MD (General Physician), Fellowship in Diabetes Management, PDDM (Professional Diploma in Diabetic Management (Accredited by Nanavati Hospital Mumbai))
Dr. Vaishali K Digrajkar's Clinic
Next available at 03:15 PM
+ EXPLORE MORE
Symptoms
Why and when should I consult an Internal Medicine Specialist?
Internal/Family Medicine specialists provide long-term, comprehensive care and can manage both common and complex diseases. They examine, diagnose, treat acute illnesses (e.g., infections, influenza) and chronic diseases (e.g., diabetes, high blood pressure). If you are experiencing any of the below mentioned symptoms, you are requested to consult an internal/family medicine specialist at the ea

...
rliest. -If you have been experiencing any kind of inexplicable body pain for a few days. -If you have had high blood pressure for some time now. -If you have been sneezing continuously or have a running nose. -When your body temperature has been on the higher side persistently despite following general precautions. -All the above-mentioned symptoms can seem very trivial at face value, however, they might just be the window to something fatal which you should get treatment at the earliest.
READ MORE
Treatment
What are the conditions that our Internal Medicine Specialists can treat?
We have listed down some conditions, which if you have been persistently experiencing, must consult an internal/family medicine specialist immediately -If you have been down with cough and cold for a few days now and it has not gone despite any treatment, then you should get it checked immediately. -When your fever has just been on the higher side and has not gone down despite following all th

...
e guidelines of a general physician, then it is time to get it checked for more potential serious problems. -If you have been facing general allergies or any sort of allergies for a few days and are unable to understand the reason why, then we recommend you get it treated as it might be the symptom of a potentially chronic disease which you should eliminate in the earlier stages itself. -If you have been having any heart disease or anything else ranging from diabetes, obesity and chronic lung disease, then consulting an expert is the best way ahead for your body.
READ MORE
How it Works
What can I expect in an Online Video Consultation with an Internal Medicine Specialist?
Once you have made the wise decision of consulting with one of our top specialists, you no longer have to go searching for Internal Medicine Specialist near me. Instead, you can- -Book an appointment with the doctor of your choice from our app or website. -Share your medical reports or records with your doctor to help them understand your case beforehand. -Before the day of consultation, not

...
e down all your symptoms and any questions that you may have to make the best use of the time given. -During the consultation, the doctor will do a thorough investigation. and recommend the best way forward
READ MORE
Benefits
What are the benefits of doing an Online Internal Medicine Consultation?
Best Doctors: Connect with the Best Internal Medicine Specialist in the country to get accurate diagnosis and the best possible treatment options for your condition No wait time: You do not have to worry about waiting in line at a doctors clinic as the consultation starts exactly at the time chosen by you. Digital records: All your prescriptions from the doctor and medical records are digitize

...
d which gives you the convenience of accessing it from just about anywhere and at any time. Free follow up session: Get a free follow-up within 8 days of your consultation. Convenience: Our objective at carefit is to facilitate best services in a hassle-free manner.You can pick the time slot as per your convenience and get the consultation from doctors at the comfort of your home. After successful payment, a confirmation email will be sent to the registered email id with a link for Online Internal Medicine Specialist. We have Female Specialists too for women who prefer to be seen by a lady doctor
READ MORE