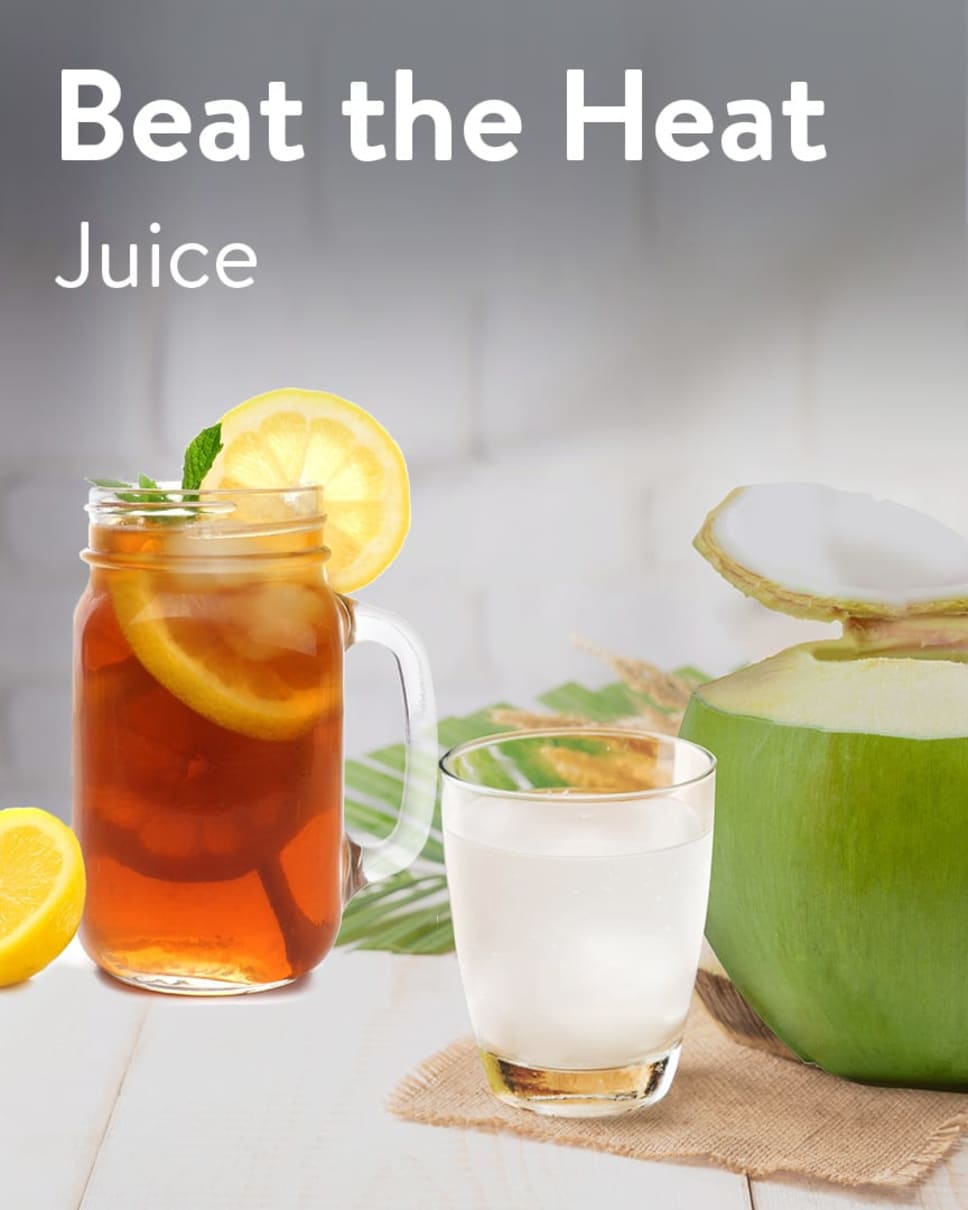 Home >
 eat.fit >
  subscriptions
Beat the Heat
We bring you amazing and interesting combos of drinks that not only helps you beat the heat but also up your vitamins and electrolytes. These drinks are natural, free from preservatives and sugar.
Offers applied
Summer Drink Subs @ 15% off
T&C

Meals are delivered every day at the chosen address and time

Full flexibility to change meals, delivery address, time and even cancel meals for the day

Get a full refund for any meals you cancel. Refunds are credited to your account at the end of the cycle or adjusted against your next billing cycle
You can auto-renew subscriptions and get the best price per meal. Subscriptions renew on the same day of every week/month from the start date
Upcoming meals
Sat & Sun meals will not be delivered if deliver on weekends is off
Mon, 17 May
Super Sugarcane & Gud Lemon Soda
A refreshing combo - 100% natural sugarcane juice and Gud lemon soda. Your sugarcane juice has no preservatives and sugar. To enjoy gud lemon soda, mix soda with the lemon gud concentrate.
Try for ₹99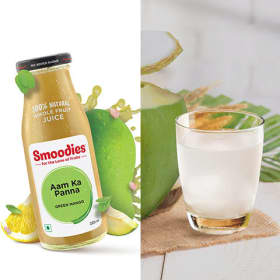 Tue, 18 May
Aam ka Panna & Tender Coconut Water
A relaxing combo - aam ka panna and tender coconut water Aam ka panna is a tangy raw mango drink infused with Indian spices and tender coconut water is 100 % natural with no peservatives and sugar.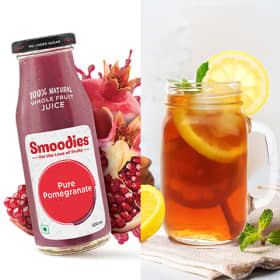 Wed, 19 May
Pure Pomegranate & Lemonade
This combo comes with a powerful potion of pomegranate juice that's 100% free from preservative and sugar alongwith all time favourite lemonade.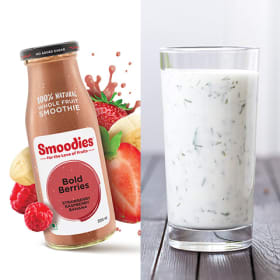 Thu, 20 May
Bold Berries & Amul Masala Chaas
Cool your system with the bold and vibrant juice loaded with strawberry , raspberry - sweetened with bananas and this traditional drink - masala chaas. Allergen information: Dairy, berries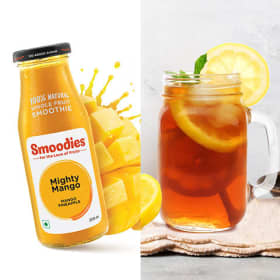 Fri, 21 May
Mighty Mango & Lemonade Soda
A must try combo - mesmerizing and magnificent mango - pineapple drink and lemonade soda. Simply add soda to the homemade masala nimbu sherbet to make a refreshing and hydrating lemonade.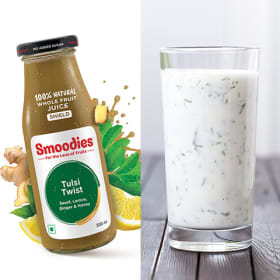 Sat, 22 May
Tulsi Twist & Amul Masala Chaas
A rehydrating combo - Tulsi twist consisting of tulsi, saunf, lemon, ginger, honey and an all time favourite - chaas infused with masala. Allergen information : Dairy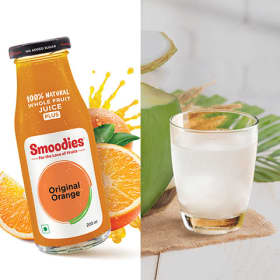 Sun, 23 May
Original Orange & Tender Coconut Water
This is an immune boosting and rehydrating combo that brings you original orange juice and tender coconut water. Every sip of this orange juice is sure to up your Vitamin C level by a notch. Nature's nectar - tender coconut water will help bring electrolyte balance to beat the heat.