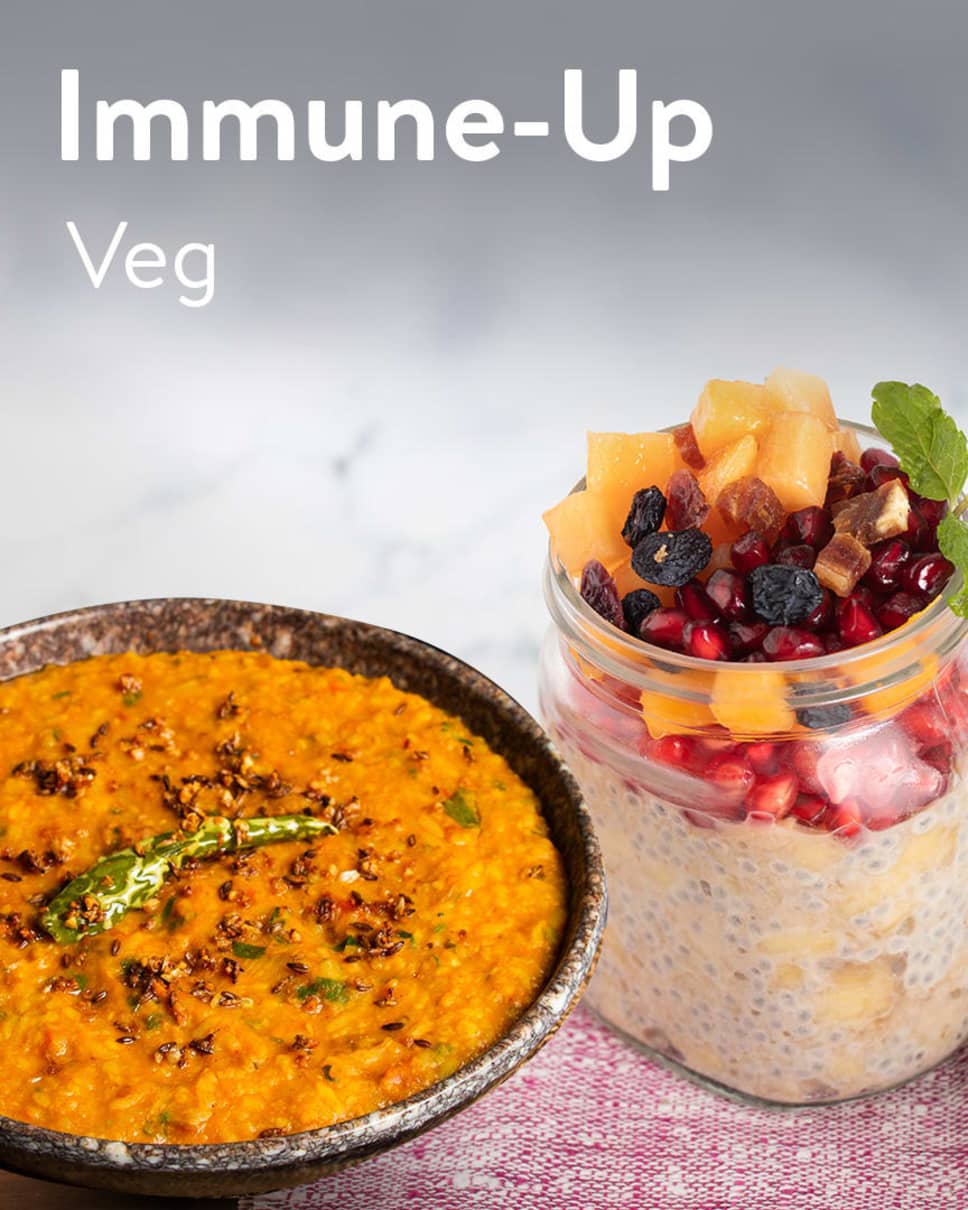 Home >
 eat.fit >
  subscriptions
Immune-Up
Immune up yourself with wholesome dishes that's packed with super-foods like quinoa, garlic, chia seeds,oats, spinach, nuts and many more. Every meal is sure to provide a dose of immune boosting components that supports your well-being.
Offers applied
Flat 20% off on Immune-Up Monthly Meal Plan
T&C

Meals are delivered every day at the chosen address and time

Full flexibility to change meals, delivery address, time and even cancel meals for the day

Get a full refund for any meals you cancel. Refunds are credited to your account at the end of the cycle or adjusted against your next billing cycle
You can auto-renew subscriptions and get the best price per meal. Subscriptions renew on the same day of every week/month from the start date
Upcoming meals
Sat & Sun meals will not be delivered if deliver on weekends is off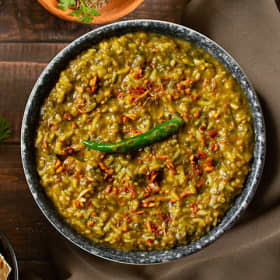 Mon, 17 May
Relish this healthy and tasty khichdi prepared by using fresh spinach along with dal and rice. This easily digestible yet fulfilling khichdi is all you need for a soulful day!
Try for ₹99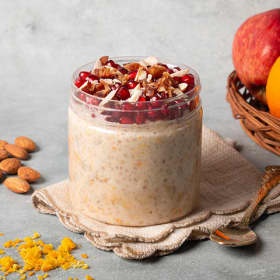 Tue, 18 May
Zesty Orange Fruit Pop Oatmeal
Dive into the essence of orange zest in nutrient dense nutty dates and oats fruit pop. You are sure to find varied, interesting textures and flavours of fruits and nuts that will raise your experience to another level. Allergen information: Gluten, nut.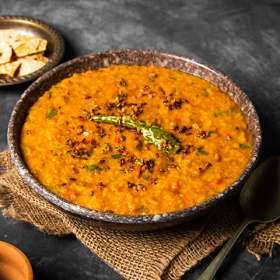 Wed, 19 May
A simple meal that's easy on your tummy! Enjoy the flavourful khichdi with a garlicky touch.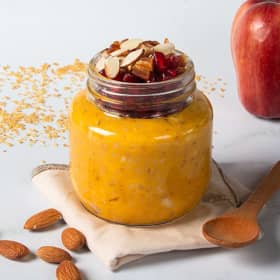 Thu, 20 May
This vegan tropical fruit pop made with broken wheat, cashews, almonds sweetened with mango jaggery blend along with other fruits is sure to bring back the nostalgia of summers. Allergen information: Nuts, gluten.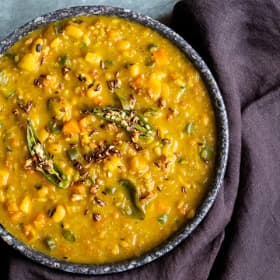 Fri, 21 May
Anti-inflammatory and vegan, this yogic bowl of quinoa pumpkin khichdi is a crowd-pleaser. The quinoa is rich in protein, the pumpkin and carrots are packed with antioxidants, and the anti-inflammatory spices are the perfect addition to this ultra-nutritious khichdi. Enjoy it with a side of roasted papad. - Protein-packed dal and quinoa - Gluten free rice - Hydrating zucchini - Carrots and pumpkins rich in antioxidants - Anti-inflammatory turmeric, cumin seeds and pepper Allergen Information: Contains seeds, and traces of celery and mushroom. *Papad and Tadka not included in nutrition values.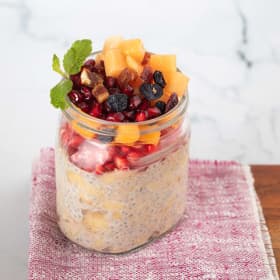 Sat, 22 May
Ideal for weight loss, our Fruit Pop Oatmeal bowl is the perfect way to refuel during the day. A wholesome take on the popular overnight oats jar trend, we use nutritious unprocessed rolled oats tossed with raisin, seeds, dates, basil seeds, sweetened with honey and dates and seasonal fruits. The oatmeal is sweetened with natural sugars like dates and honey. Allergen Information: Contains berries, gluten and dairy. *Please note, the selection of fruits may vary from those pictured based on seasonality. Also, this item is served cold.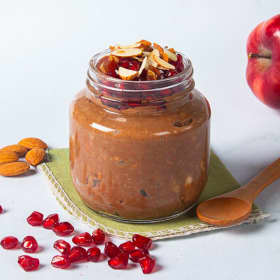 Sun, 23 May
Grab on this delectable chocolate fruit pop - made with broken wheat, cashews, almonds, dark chocolate, coffee, milk, sweetened with jaggery and dates. Allergen information: Dairy, gluten, nuts.