2-Ingredient Chocolate Cake
People looking out to prepare a cake with a minimum number of easily available ingredients need not look further than this recipe for a 2 Ingredient Chocolate Cake. Apart from the slightly longer time required for the preparation of this item, this cake is easy to make with just 2 most commonly available and consumed ingredients at home. The process takes about 45 minutes, including baking time. C ... hildren will relish this cake as they love chocolate and a chocolate cake even more. A tasty 2 Ingredient Chocolate Cake is prepared from 2 items, dark chocolate and egg and doesn't require any flour. Learning about how to make 2 Ingredient Chocolate Cake is straightforward. A helpful 2 Ingredient Chocholate Cake description is that it's an amazing, dense, moist and delicious sweet dish or dessert made in a micro-oven with some dark chocolate and eggs. About 150 gm of dark chocolate and 4 raw eggs are required for the preparation of 2 Ingredient Chocolate Cake at home in an oven-compatible bowl. The dark chocolate is cut into pieces, melted and the Yolk of the egg is mixed with this. The whipped egg white is then slowly added and thoroughly mixed and baked for 30 minutes to get a beautiful succulent cake. This can be served with ice-cream on top after cooling. Preparing 2 Ingredient Chocolate Cake Restaurant style can be a bit different. A variety of toppings can be tried with ice-cream or honey or any other desired icing or frosting to make it more presentable and appealing. A short 2 Ingridiant Chocholate Cake video on the 'cure.fit' website is available for a brief introduction regarding the preparation process of this lovely cake.
Nutrition Info. (per serving)
Ingredients
Dry Grocery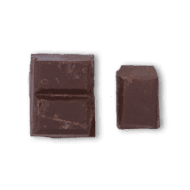 Other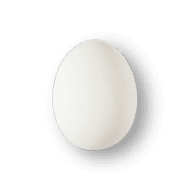 Directions
1
Chop the chocolate into chunks. place in a microwavable bowl and set aside
2
Separate the egg yolks and whites
3
Beat egg white with a whisk until the mixture forms soft peaks (this will take at least 10 min of constant whisking by hand)
4
Adding one at a time, slowly combine the egg yolks with the chocolate while mixing thoroughly
5
Carefully fold in the egg white mixture, 1/3 at a time.
6
Lightly grease a cake tin. pour in the batter (do not tap). Bake in a preheated oven at 180 degrees c for 20 min, use a toothpick to check the doneness for the cake.
7
Allow the cake to rest and come down to room temperature, run a knife along the outside edges to separate the cake from the tin. De-mould the cake and serve
Success!
We hope you had fun making it! Enjoy the meal.