Badaam Thandai
For those looking out for a drink that relieves summer heat and acts as an energy booster, then one of the best choices is Badaam Thandai. An age-old recipe for beating the heat the healthy way is Badaam Thandai. A simple Badaam Thandai description is that it is a delicious natural north Indian cool drink that is liked by people all over India. This is good for persons of all age groups at any ti ... me of the day, more particularly during the hot afternoons soon after coming back from a tiring day out. It is also a speciality during the widely participated Holi festival. As with most of the natural health drinks, preparing Badaam Thandai at home is very easy. It takes less than 10 minutes, after soaking all the ingredients in water for one hour. One needs dry fruits like cashew nuts, almonds, raisins and other items like black pepper, fennel seeds, poppy seeds, saffron and jaggery. These items are blended and then the paste added to cold milk to prepare the mouth-watering drink at home. It takes very little time to master the technique of How to make Badaam Thandai and even add a personal touch by way of some variety. The drink can also be made by adding the mashed ingredients to boiling milk, then refrigerating before serving. Badaam Thandai Restaurant style is for those who aspire to present everything they cook appealingly. The Badaam Thandai that is prepared can be garnished with almonds, pistachios, rose petals and some pieces of saffron. For a slightly different flavour, cardamom powder can also be used with or without saffron. The drink can be served hot during winters.
Nutrition Info. (per serving)
Ingredients
Dry Grocery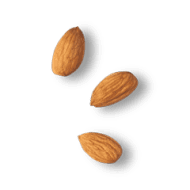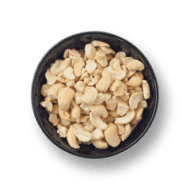 Cashewnut (2 Piece Split)
4 tablespoons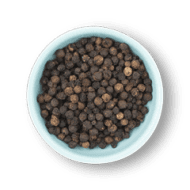 Black Pepper Corn
12 units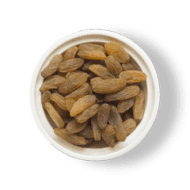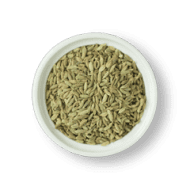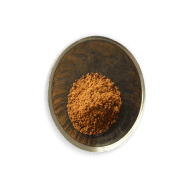 Jaggery Powder
4 tablespoons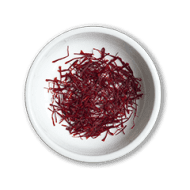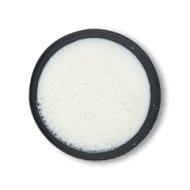 Other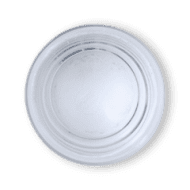 Directions
1
In a bowl, combine cashew nuts, almonds, raisins, fennel seeds, poppy seeds, black pepper, and saffron. Pour a cup of warm water and let it soak for an hour. Add jaggery powder and mix.
2
Once it's soaked, make a fine paste in a blender jar, without adding any extra water.
3
In a glass take a tablespoon of thandai mixture, add 1 cup of milk and mix well to avoid any lumps. Garnish it with sliced almonds and serve cold. Transfer the remaining thandai mixture to an airtight container and store in a refrigerator. Use as required.
Success!
We hope you had fun making it! Enjoy the meal.