Homemade ravioli
Tired of eating the same old pasta, loaded with sauces? Try homemade ravioli instead. It is Italian cuisine and serves as a way out for pasta. Homemade ravioli is healthier and tastier when compared with pasta. It is served with a sauce or in a broth. It comprises of a delectable filling enveloped inside thin pasta sheets or dough. The filling inside the pasta sheets makes this recipe so interesti ... ng and appealing. Ravioli are usually square-shaped but are made in other shapes also, like semi-circular and circular. The most common homemade ravioli fillings are vegetables, meat or cheese. But it varies according to the part of the world it is being prepared in. Even the sauces and serving style varies accordingly. Figuring out how to make homemade ravioli healthy? To prepare a healthier version of this dish, we would suggest you to choose the filling wisely to turn down the homemade ravioli calories. Also, the ingredients should not bother you, as they are easily available in a supermarket near you. To make it even easier, we have attached a homemade ravioli video with description. Homemade Ravioli generally serves as the main course but you can munch it as a snack or even as an appetizer. It can be consumed during any time of the day. Also, you can easily serve the same recipe to your child without making any major changes. Of course, you can be little-bit easy on spices while serving it to your child.
Nutrition Info. (per serving)
Ingredients
Dry Grocery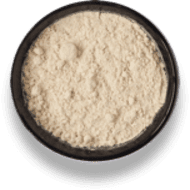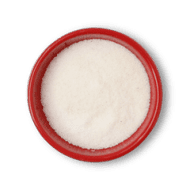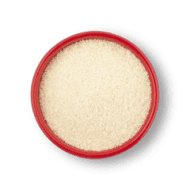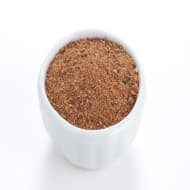 Nutmeg Powder
0.25 teaspoons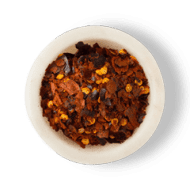 Red Chilli Flakes
1 teaspoon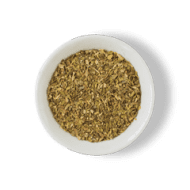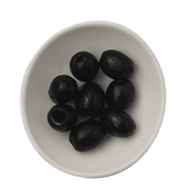 Black Pitted Olives
6 pieces
Fruits & Vegetables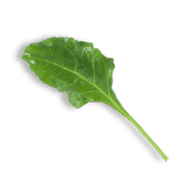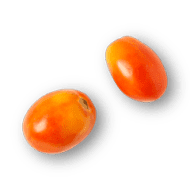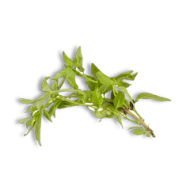 Dairy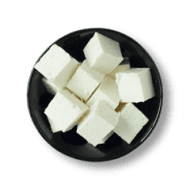 Other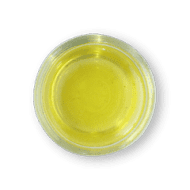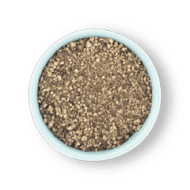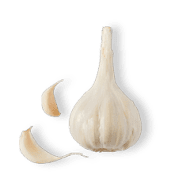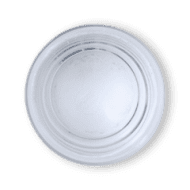 Directions
1
In a bowl add atta, semolina, salt, a little black pepper, 3 to 4 hand-torn basil leaves. Add the water little by little and knead for a few minutes until the dough is soft and not sticky.
2
Then add 3/4th teaspoon olive oil and knead to form a tight dough. Roll into a ball and place in a bowl. Dampen a clean cloth and cover the dough ball. Leave it to rest for half an hour.
3
Roughly chop the spinach and thoroughly wash. Drain out all water. chop half the garlic and set aside. Heat a little oil in a pan and saute chopped garlic till golden.
4
Add the chopped spinach and add a little salt. Mix and saute on a slightly higher flame till the spinach cooks and the water dries up. Do not overcook.
5
Once the spinach is cooked. Switch off the heat and add the black pepper powder, nutmeg powder, salt, and grated paneer. Mix well to combine and set aside.
6
Use a flat lightly floured surface such as the countertop or a chopping board and divide the dough into equal pieces. Roll out the piece of dough as thin as possible into a rough rectangle. It shouldn't be too thick.
7
Use a cutter and cut out medium-sized circular pieces of rolled out dough. Remove carefully and place on a floured surface or plate. Use the leftover dough to knead again later when rolling out sheets.
8
Once all the dough is rolled out and cut into circles, lightly flour a surface. Place a circular cutting of rolled out dough and put some filling a little away from the center point. Lightly dampen one half of the inside of a circle and fold the other half to form a half-moon shape with the filling inside. Press the sides together to seal the dough. Once lightly sealed, use a fork to make markings along the sealed line. Set this aside on a floured surface.
9
Repeat with the other dough cuttings.
10
Heat a saucepan with water. Add a little salt. Once the water boils, bring it down to a simmer. Adding a few at a time, cook the ravioli for 2 to 3 min till the dough looks like it has lightened in colour. Carefully remove with a perforated spoon once cooked to 3/4th and place in ice water or cold water. Repeat for all the pieces. If not used immediately, drain water, lightly oil, and store refrigerated.
11
Wash and cut the tomatoes. Puree and set aside. Chop the other half quantity of garlic.
12
Heat oil in a pan and saute garlic till golden. Add the tomato puree, along with the chili flakes, oregano, black pepper, salt. Let the tomato cook through and the mixture reduces. The sauce should look chunky.
13
Once there is no excess moisture. Add the ravioli and spoon a little sauce over each piece. Do not toss as the pieces will break. Make sure each piece is coated in sauce.
14
Hand tear some basil and lightly mix. Carefully plate the pieces and spoon over the excess sauce. Garnish with olive slices and serve hot.
Success!
We hope you had fun making it! Enjoy the meal.