Panjiri
Panjiri is a dry sweet dish that is popular in Punjab. Originally prepared by the ancient Hindus and later by the Sikhs, this traditional panjiri recipe is commonly prepared during any festival, auspicious ritual or at the onset of winter. Panjiri sweet or Dabra is mostly eaten in the form of churma, barfi or laddoos. It is one of the best flour recipes that has found its place as a staple sweet d ... elicacy in the hearts and households of North India through generations. Consisting of a chock-full of healthy nuts and goodness of ingredients easily available in our kitchen shelves, panjeeri recipe can be treated as the best nutritional supplement for growing toddlers. Each of the panjiri ingredients contributes to the aromatic flavour of this dish that tastes best when cooked with ease over a low flame. If you're a strict vegetarian, panjiri will satisfy your sweet cravings after a main course meal or satiate your hunger during fasting. Considered as a 'hot food' by Ayurveda, panjiri can be eaten twice a day as it is most effective when taken in controlled quantities. This tasty treat can be tweaked to create different variations and enjoyed by the entire family. If you're diabetic, refined sugar can be replaced by natural sweeteners like organic cane sugar, honey, dates or jaggery. Saunf, black pepper, ajwain, til seeds, methi dana can also be added to the panjiri mixture to enhance its flavour. If your child is allergic to nuts, dried melon seeds, lotus seeds or pumpkin seeds can be used in this recipe. Adding extra ghee helps to bind panjiri into small bite-sized ladoos.
Nutrition Info. (per serving)
Ingredients
Dry Grocery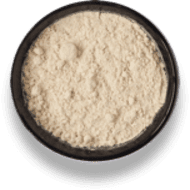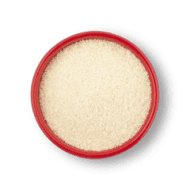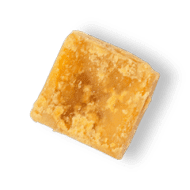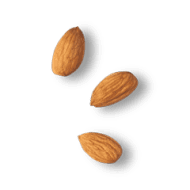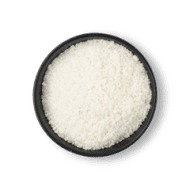 Dessicated Coconut Powder
1 tablespoon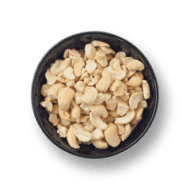 Cashewnut (2 Piece Split)
4 units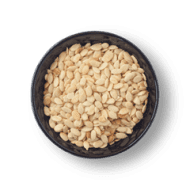 Watermelon Seeds
2 teaspoons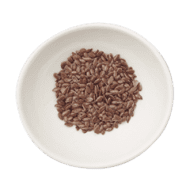 Directions
1
Dry roast Sooji in a pan.
2
Dry roast Whole Wheat in a pan.
3
In a pan, add Cashew Nut, Almonds, Melon Seeds, Desiccated Coconut, Flax Seeds, Poppy Seeds, dry roast it and cool down. Grind roasted nuts and seeds into powder.
4
In a bowl add roasted Sooji, Whole Wheat and powdered roasted Nuts and Seeds.
5
Add Coconut Oil and melted Jaggery, mix well without lumps.
Success!
We hope you had fun making it! Enjoy the meal.