Kesar Pista Kulfi
Kulfi is a delicious Indian dessert that originated during the period of the Mughal Empire. The story of its origins goes like this - Emperor Jahangir's wife had to come up with a way to satisfy his sweet cravings. To make the dessert, she gathered crushed ice from the foothills of the Himalayas, sweetened milk and the pulp of various fruits. By mixing these together, she came up with the frozen d ... essert which is the Kulfi we know today. Kesar Pista Kulfi is as traditional as it gets when it comes to Indian desserts. You will find it being served on the menus of restaurants, eateries, dhabas and five-star hotels. Pass by the streets of Mumbai and you'll see Kulfi vendors coming up with original flavours. Some kulfis are made using vanilla ice cream, dark chocolate and others with various ingredients. The Kesar Pista Kulfi uses pista and dried nuts for the base. Although the dessert trend started in India, Kulfi has now become popular in parts like Bangladesh, Malaysia, Myanmar and Pakistan. The Kulfi is a lot denser and thicker in appearance than traditional ice creams. It is often served on a stick but sometimes given in a cup as well. To learn how to make Kesar Pista Kulfi at home, just follow along with our Kesar Pista Kulfi video online.
Nutrition Info. (per serving)
Ingredients
Dry Grocery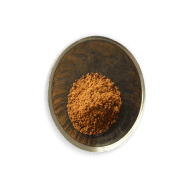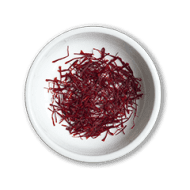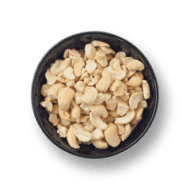 Cashewnut (2 Piece Split)
2 tablespoons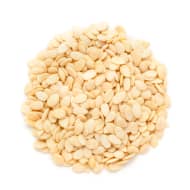 Muskmelon Seeds (magaz)
2 tablespoons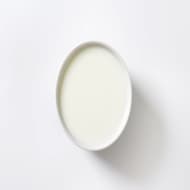 Other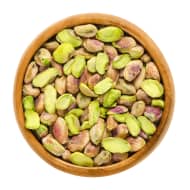 Directions
1
Dry roast the cashewnut and magaz on a slow flame. Let it cool down. Do not burn. Slice the pista and set aside.
2
Meanwhile, as the cashewnut and magaz cool down, grind in a blender jar to get coarse texture powder.
3
In a pot, add full fat milk and bring it to boil. Once it starts boiling, turn the flame to slow and let it simmer till it reduces to half .
4
As the milk is reduced, add the cashew nut and magaz powder, saffron and mix well. Cook the mixture till it gets thick consistency. Keep stirring occasionally.
5
As it gets thick in consistency, turn off the flame and add pista slice and jaggery powder. Let the mixture cool down.
6
Pour the mixture into the kulfi mold, and keep it in the freezer for 4-5 hours or overnight. Until the kulfi gets solid.
7
De-mould just before serving.
Success!
We hope you had fun making it! Enjoy the meal.