Broken Wheat Sweet Pongal
Who doesn't love a healthy sweet delicacy early morning as a breakfast? Broken Wheat Sweet Pongal is one such dish that is healthy, easy to digest and easy to prepare for the entire family. The ingredients of this Broken Wheat Sweet Pongal are all normally available at home and this can be prepared any time at short notice. A simple Broken Wheat Sweet Pongal description is that it is a sweet dish ... prepared with broken wheat and moong dal, with jaggery added for sweetness, ghee for softness and cardamom for flavour. This dish takes about 25 minutes to make. Pongal is a south Indian delicacy and a popular dish in Tamil Nadu, Karnataka and Andra Pradesh. However, the usual Sweet Pongal is made with rice, milk and jaggery and the broken wheat Pongal is a variation of this dish. Preparing the Broken Wheat Sweet Pongal at Home gives flexibility as it can be consumed for breakfast or even as a part of lunch or dinner. Learning how to make Broken Wheat Sweet Ponga is effortless and some experimentation like using sugar instead of jaggery is possible. Preparation of Broken Wheat Sweet Pongal Restaurant Style can be exciting. This can be done with some appealing toppings like raisins and almonds to get a nutty taste. The newlyweds and others who have taken to cooking recently and those looking out for new recipes can view the short sweet Broken Wheat Sweet Pongal video on the 'cure fit' website.
Nutrition Info. (per serving)
Ingredients
Dry Grocery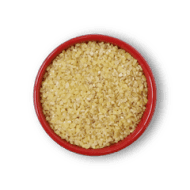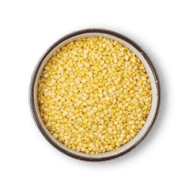 Yellow Moong Dal
2 tablespoons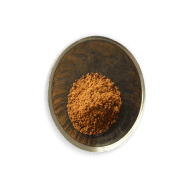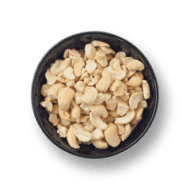 Cashewnut (2 Piece Split)
6 pieces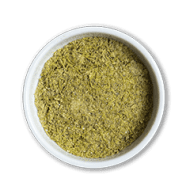 Cardamom Powder
1 teaspoon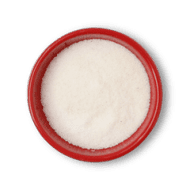 Other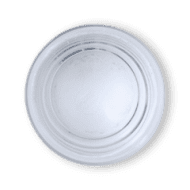 Directions
1
Heat ghee in a pressure cooker. Add the cashews and roast till golden. Remove and set aside.
2
In the same cooker add the broken wheat and moong daal. Saute till they turn golden and release a nutty aroma
3
Once they are toasted, add 2 1/2 cups of water. Mix, cover and pressure cook till they are soft.
4
Allow the steam to settle down. The dal and wheat should be mashed.
5
Add the jaggery, a pinch of salt and remaining water. Mix well till everything is well combined and jaggery is melted.
6
Once the desired consistency is achieved, add the elaichi powder and toasted cashew. Mix and place in a serving bowl.
Success!
We hope you had fun making it! Enjoy the meal.