Chocolate Peanut Butter Banana Cups
You know that feeling when a craving for something sweet hits hard but the worst part is that it usually hits at an odd hour especially when you don't have anything sweet to satiate your craving. If you are committed to eating and staying healthy, you would try your best to curb these cravings. This Chocolate Peanut Butter Banana Cups recipe that we have for you let's you indulge a little without ... having to worry about straying from your diet plan as it is low on calories and made with healthy ingredients. Extremely easy to make, this delicious dessert takes less than half an hour to make and can serve up to 12 people which makes it perfect for family get togethers and small parties. Also, you only need a few ingredients that would either probably be lying around in your kitchen or you can find them at your local grocery store. What makes this Chocolate Peanut Butter Banana Cups recipe healthy is that there's not even a grain of sugar in it and the sweetness comes from jaggery and bananas. Also we are using Dark chocolate which is rich in antioxidants and Peanut Butter which is a rich source of protein to make sure that this dessert is both healthy as well as delicious without compromising on either of them. Instead of binging on chocolates that are saturated with sugar, you can have these delectable desserts whenever you feel like having something sweet. Put a big smile on your kids' face by preparing Chocolate Peanut Butter Banana Cups at home.
Nutrition Info. (per serving)
Ingredients
Dry Grocery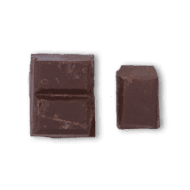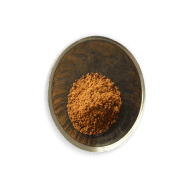 Jaggery Powder
1 tablespoon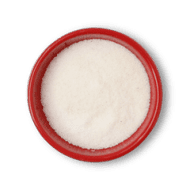 Fruits & Vegetables
Other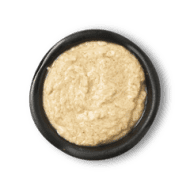 Peanut Butter
4 tablespoons
Directions
1
Melt dark chocolate in the microwave. Add a spoon full of melted chocolate in a silicone cupcake liner. Spread the chocolate on the edges with the spoon
2
Keep it in the fridge to set. Meanwhile add banana, peanut butter, jaggery powder and salt to a blender jar
3
Process until you get a smooth creamy texture
4
Remove the mould from the fridge, Fill the cups with peanut butter mixture, leaving enough room to add a layer of chocolate on top. Flatten out the mixture with a spoon and put it back in the fridge for 10 min
5
Remove it from fridge and put a layer of melted chocolate on top. Smoothen with the back of a spoon. Let it set in the fridge for 5 min
Success!
We hope you had fun making it! Enjoy the meal.