Vegan Almond Chocolate Spread
Buying vegan products are expensive, especially if you love nut butter like almond chocolate butter! But what if you could learn how to make vegan almond chocolate spread at home? Get ready for a surprise with our delicious vegan almond chocolate spread recipe! Almonds have been mentioned in the Bible before and their first mention was noted around 1400 B.C. Over the years, almonds were cultivate ... d and were revered as fertility charms. This was because of how much of a nutritional powerhouse they had become. If you compare one ounce of almonds to eggs, just one ounce is the equivalent of an egg when it comes to protein. Chocolate might remind of you Willy Wonka but fermented beverages were made with it back in the days of the Aztecs. Fast forward a few years in history and almond chocolate soon became a reality. Our vegan almond chocolate spread recipe is designed for those who are lactose-intolerant. If you've got a sweet tooth for dessert, you are going to fall in love with our vegan almond chocolate spread ingredients. Every element that goes into this will give it a sweet touch and the addition of chocolate just makes it even better. Use the spread on your toasts, scoop it up and eat it, add it to wraps - do whatever! Enjoy learning how to prepare vegan almond chocolate spread at home thanks to our recipe and indulge as much as you want.
Nutrition Info. (per serving)
Ingredients
Dry Grocery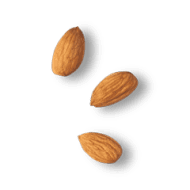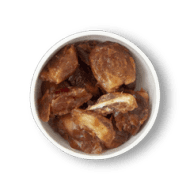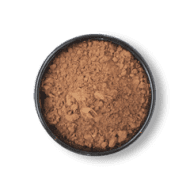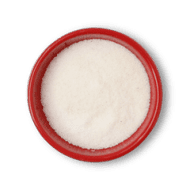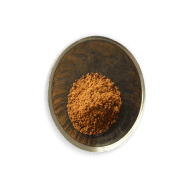 Jaggery Powder
3 tablespoons
Other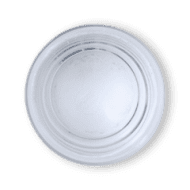 Directions
1
Soak dates in water for 15-20 min, deseed and drain it.
2
In a pan take some water and almonds, let it simmer for 5-7 minutes till the water begins to boil.
3
Drain the almonds, let it cool and then peel the skin. Once done, spread the almonds on a paper towel to pat dry.
4
In a pan heat the coconut oil on low flame, add the almonds and saute till they turn into a light golden colour.
5
Add the soaked dates to the pan and water. Turn off the flame and let it cool down.
6
In a blender jar, add the almond dates mixture along with jaggery powder, cocoa powder and salt.
7
Blend to get a smooth paste, scrape the sides with spatula as required. Store in an airtight container in the refrigerator and use for a good 5 days.
Success!
We hope you had fun making it! Enjoy the meal.