Sesame Chocolate Ice Cream
Craving for incredibly rich and creamy ice cream? The sesame chocolate ice cream will satiate all your sweet cravings and can be easily prepared at home. It is way healthier than the ice creams available in the market and gets ready in just a few hours. Sesame chocolate ice cream calories are minimal since it is being made from plant-based ingredients. Sesame is a popularly available ingredient ... in Asian kitchens. It completely changes the dynamic of sesame chocolate ice cream and surprises your palette with unique flavours. Black sesame seeds are used in ice creams in Japan to provide a nutty texture. Drooling and thinking about how to make sesame chocolate ice cream at home? It can be easily prepared with most of the ingredients available at your home and some you can find at a supermarket. You can find the ingredient list in the sesame chocolate ice cream description. To further ease up, we have prepared a sesame chocolate ice cream video to look at the process step by step and relish this ice cream at the comfort of your home. Sesame Chocolate Ice Cream recipe is suitable for people of all ages. Everyone will relish this scrumptious ice cream no matter the age. The kids will love it too and it is great that the ingredients pose no harm to your child. This ice cream can be enjoyed at any time of the day whether you crave it post or before a meal.
Nutrition Info. (per serving)
Ingredients
Dry Grocery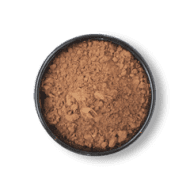 Cocoa Powder
2 tablespoons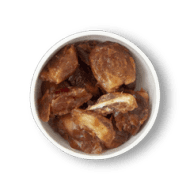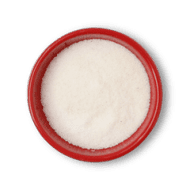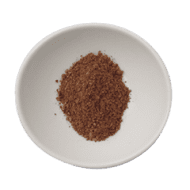 Cinnamon Powder
0.5 teaspoons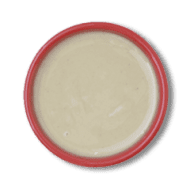 Tahina Paste
2 tablespoons
Fruits & Vegetables
Directions
1
Clean and slice the banana, freeze the banana overnight or 5-6 hours until completely for frozen.
2
Soak the dates in water for 5-10 min, drain the water and deseed it. Set aside.
3
In a blender jar, add 2 cup of frozen banana and soaked dates, pulse blend until creamy in texture. Scraping down sides as needed.
4
Add tahini, cocoa powder,cinnamon and salt. Blend until well combined.
5
Serve immediately or transfer to serving bowls and put in the freezer to thicken up.
6
Serve as it is or top with additional tahini.
Success!
We hope you had fun making it! Enjoy the meal.